The Healthy Schools BC Action Guides share evidence-based practices and promising innovations that are showing results in creating healthy schools in BC.  The guides are organized into four topic areas, click on each of the topics below to download the corresponding action guide.
The ideas for action in these Guides come from professionals working to create healthy schools, including from schools and districts, researchers, and community partners.  Where possible, the Guides link to BC resources available to support in your healthy schools work.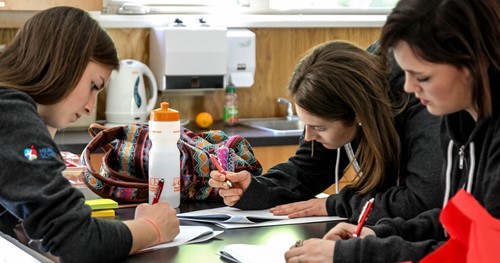 The healthy schools process supports school communities and partners to work together through four main steps: Assess → Plan → Act → Evaluate. This guide can support you in the planning step of this process.
Some of the actions in the Guides take little effort, while others may take a bit more. Explore actions that meet the needs of your students and the capacity of your school or district.